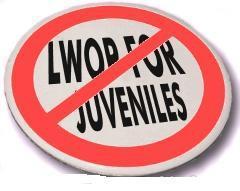 Approximately 93,000 young people are held in juvenile justice facilities across
the United States.
1
Seventy percent of these youth are held in state-funded, postadjudication, residential facilities, at an average cost of $240.99 per day per
youth.
2
With states facing serious budgetary constraints, it is an opportune time
for policymakers to consider ways to reduce juvenile justice spending that won't
compromise public safety.
This policy brief details how states can see a net reduction in costs by moving
expenditures away from large, congruent care facilities (often called "training
schools") for youth and investing in community-based alternatives. Such a
resource realignment can reap better results for communities, taxpayers, and
children. Evidence is growing that there are cost-effective policies and programs
for intervening in the lives of delinquent youth which actually improve
community safety and outcomes for children. While there is no silver bullet that
will guarantee reductions in crime, policies that include prevention and
intervention for youth in the community have been shown to have a positive
public safety benefit.